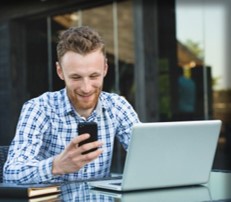 We Offer Consultation, Installation, Implementation And Maintenance With Access To A Full Range Of Industry Leading Manufacturer Providers
Trust Our Expertise When Considering A New Install, Modifications To Your Existing Infrastructure, Expansion Or Move
We Can Help!
Superior
Customer Service

And "Know-How"
EVERETT
Telecommunications Excellence From Edmonds to Bellingham
Across the Northern Puget Sound area, TRI-TEC provides services designed to help your business grow while reducing your CAPEX and protecting your past and future technology investments. For almost 30 years, TRI-TEC technology consultants have assisted organizations, educational institutions and companies across the Pacific Northwest choose, implement and optimize telecommunications systems and networks that enable greater profitability at an enterprise level.
We serve the Northern Puget Sound regions of Edmonds, Lynnwood, Mill Creek, Bothell, Everett, Arlington and the San Juan Islands to Bellingham. TRI-TEC is a leading provider of unified communications systems, business phone systems, networks and Cloud solutions. We are your local experts, specializing in customizable on-premise and hosted voice and data Cloud technologies vetted from the highest quality providers.
TRI-TEC
Expertise and Solutions
TRI-TEC provides skilled expertise across a range of solutions and services. We are ready to help you with:
Collaboration Needs
On-Premise, Cloud And Hybrid Voice And Data Solutions
Carrier Services
Mobility
Wireless Networking
Infrastructure And Cabling Design
Service First And Foremost
TRI-TEC strictly adheres to our core principal that the service and support we provide to our clientele is essential to the success of our continued business.  An important component of being able to meet your needs is being ready when and how you need us.  Our technical experts are available 24 hours a day, 7 days a week to provide you with complete system repair and troubleshooting.  Our response times include emergency response, routine service requests, remote and onsite access, adds, moves and changes and more.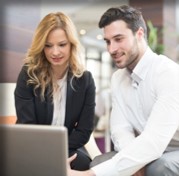 There is very little turnover in the company which says volumes about how well the company treats their employees.
Cathy,
Education
Voice, Data, Cloud And Carrier —
Anytime, Anywhere.
TRI-TEC helps Washington businesses, schools and non profit organizations select, design, implement and manage technology solutions for success. Increase efficiency, reduce expenses and improve responsiveness with TRI-TEC. Learn more about businesses we've helped.
Are You Ready To Get More From Your Business Phone Investment?
Our Telecommunications Systems Clients experience better service, solutions and support now. Engage TRI-TEC on your project.