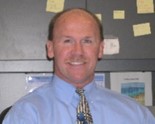 Owner/Founder:
Scott  Grieben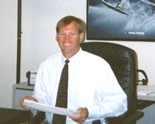 Owner/Founder:
Brian White
Passionate Experts
Dedicated To Your Success
MEET OUR TEAM
Decades Of Technical Know-How And Expertise
Established in 1990, TRI-TEC provides communications, network, Cloud and hybrid solutions to thousands of satisfied customers from various vertical markets. Whether you are deploying a new enterprise-wide business phone system, UC solution, network, Cloud platform or adding applications to an existing network; we will take the time to educate you on your options and provide solid recommendations that mirror the way you do business.  Founded with a focus on customer service, TRI-TEC continues to remain a leading telecommunications provider within the Pacific Northwest.
TRI-TEC's professional team members count their years of service in decades. Because we are first and foremost focused on providing the absolute best customer service and expertise within the IT realm for all your telecommunications, business phone system, Cloud and network needs; we invest heavily at all times in our technical staff vs. sales. Our technical staff engages in manufacturer certification and receives hands-on training on every product and solution we deploy.
Prior to your install, you will be assigned one of our certified Project Managers who will be responsible for overseeing all aspects of your project from a pre-field survey, assessment, configuration, to project implementation, quality control, testing, training, customer service and follow-up. All will be conducted according to your requested customer timeline at a time that is least disruptive to your organization's daily operations.
Your TRI-TEC Project Manager will remain actively involved throughout the duration of your installation process to ensure accuracy and timeliness. They will take a team approach throughout every step of your install and can provide any follow-up or training that may be required. Each of our Project Managers brings to the table, over twenty years' experience with a proven commitment to customer service.
TRI-TEC employs manufacturer certified technicians at all times. We invest heavily in each of our technicians, seeing to it that all are cross-trained on every product we support and current with each manufacturer's level of certification. As a result, our turnover is very minimal.
Get To Know Our Team And Discover Caring, Passionate Experts Dedicated To Helping Your Business Thrive!
The technicians show up on time and do not exceed the estimate given.
Scott,
Home Care Industry
Voice, Data, Cloud And Carrier —
Anytime, Anywhere.
TRI-TEC helps Washington businesses, schools and non profit organizations select, design, implement and manage technology solutions for success. Increase efficiency, reduce expenses and improve responsiveness with TRI-TEC. Learn more about businesses we've helped.
Are You Ready To Get More From Your Business Phone Investment?
Our Telecommunications Systems Clients experience better service, solutions and support now. Engage TRI-TEC on your project.