Partner Dependability…

Customer Loyalty
TESTIMONIALS
Thank You To Our Valued Customers –  We Appreciate YOU!
"I have been a customer and advocate for TRI-TEC since 2005.  Back in 2005, owners Scott and Brian sponsored me for obtaining my certification on the Mitel SX-200, which I was at the time supporting ten of those systems across a private WAN. Since that time I have called and relied upon TRI-TEC for phone system consultation and support expertise.  In my experience with supporting my clients' needs for phone system expertise, professionalism, and support, TRI-TEC is second to none."
Jerry – An IT Firm
"TRI-TEC provides great customer service and knowledge of the product."
Erin – An Eastside Investment Firm
"Their Customer Service has and remains to be exemplary. Our company is very satisfied and our plan is to continue our relationship with TRI-TEC for a long time."
Mark – A Shipping Supply Company
"TRI-TEC provides excellent planning, installation, integration and on-going support. They are always friendly and helpful with quick response times."
Steve – A Hospitality And Gaming Company
"Responsive, easy to deal with, fair, great support!"
Robert – A Chemical Engineering Firm
"What a pleasure to work with such a top-notch company!"
Jeff – A Puyallup Manufacturer
"The work has been the highest quality."
Scott – A Home Care Industry Firm
"No matter what the issue, TRI-TEC will do what they can to solve a problem quickly and very professionally."
Mike – A Seattle Manufacturing Company
"Very friendly people work at TRI-TEC and they are always available to answer my questions or address my concerns"
Sok- A Renton Technology Firm
Thank you to all of our valued TRI-TEC customers.  We are honored to align ourselves with you and your company's mission and appreciate the wonderful responses! We welcome your suggestions and feedback so please feel free to contact us at any time.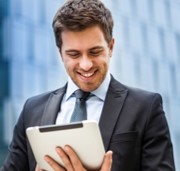 You go TRI-TEC!!!
Mark,
A Shipping Supply Company
Voice, Data, Cloud And Carrier —
Anytime, Anywhere.
TRI-TEC helps Washington businesses, schools and non profit organizations select, design, implement and manage technology solutions for success. Increase efficiency, reduce expenses and improve responsiveness with TRI-TEC. Learn more about businesses we've helped.
Are You Ready To Get More From Your Business Phone Investment?
Our Telecommunications Systems Clients experience better service, solutions and support now. Engage TRI-TEC on your project.