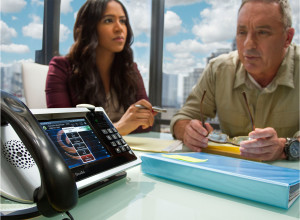 Shoretel Was Always One Of The Largest Providers Of Cloud, On-Premise And Hybrid Business Telephony And UC Solutions 
Mitel Is Now Touted As The Fastest Growing Global Cloud Communications Provider
A Perfect Marriage Of Both!
Mitel
Values Excellence in

ShoreTel's Innovation
SHORETEL – ACQUIRED BY MITEL

Technology Solutions That Increase Efficiency For Less
You may have already heard the exciting news that Mitel has acquired ShoreTel.  This is an exciting time for TRI-TEC and our clients who will soon have access to additional innovative on-premise, Cloud-based and hybrid solutions while optimizing your current investment.  With this acquisition, Mitel will prove to be stronger as a global market leader creating a clear migration path so that no customer is left behind or will have to abandon what you already have to Cloud-enable your organization.  Executives have assured us that this is a very natural combination that will enable all our customers to take advantage of cost synergy opportunities while adding new technologies and significant Cloud growth, faster with full-featured Cloud-based collaboration and applications.
TRI-TEC has been a premier Mitel partner since our conception almost 30 years ago as well as a leading ShoreTel partner for over 13 years. Our technical staff is both Mitel and ShoreTel certified on all the latest products and we remain committed to retaining on-going certifications in all solutions we support.  TRI-TEC will ease our customers through the upcoming transition and rest assured, executives have affirmed us that business will resume as usual.
ShoreTel's award-winning, brilliantly simple communications offerings lead the industry in customer satisfaction and lowest total cost of ownership across all vertical markets. Their innovative business phones, application integration, collaboration tools, mobility, and contact center applications empower organizations and employees to collaborate, connect and work no matter time, place or device thus the reason Mitel was so interested in ShoreTel's ultimate acquisition.
They are very knowledgeable and competitive in the telecom business.
Mark,
A Shipping Supply Company
Cloud Solutions
Premium Hosted And Managed Phone Services
Let TRI-TEC manage your phone system so you can get back to managing your business. Take advantage of:
Brilliantly simple plug-and-play deployment where changing locations and scaling your operations up or down to fit business seasonality and growth is easy
One-stop shopping for phones, telco, carrier services and the powerful MiConnect platform which provides a simple and intuitive interface for management and billing
White-glove service for everything from provisioning to maintenance and support
Business Communications Continuity
Trade in outages for reliability and peace of mind with:
Built-in redundancy at network, infrastructure and application layers
No single point of failure
Maximize uptime and business continuity with a service backed by a strong Service Level Agreement (SLA)
Leverage enterprise-class data integrity and physical safeguards for secure business communications
Exceptional User Experience
All-in-one unified communications and collaboration system revolutionizes the way you work via:
Call control, mobility applications, Instant Messaging, audio and web conferencing, video calling and online meetings
One screen for everything — the ultra-sleek, next-gen MiConnect application
Smart features like a join button, event wizard, agenda timer, contacts timeline and conference call-out to do the work for you
The MiConnect experience and online meetings with any contact — automatically
CRM and Business Process Integrations
Put more power behind every customer touch point:
Maximize your payback from popular business process applications
Embed calling features directly into Saleforce®, ACT!®, MS Dynamics® and other applications for faster performance
Integrated call and customer histories are the foundation of business insights and trends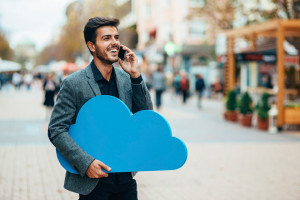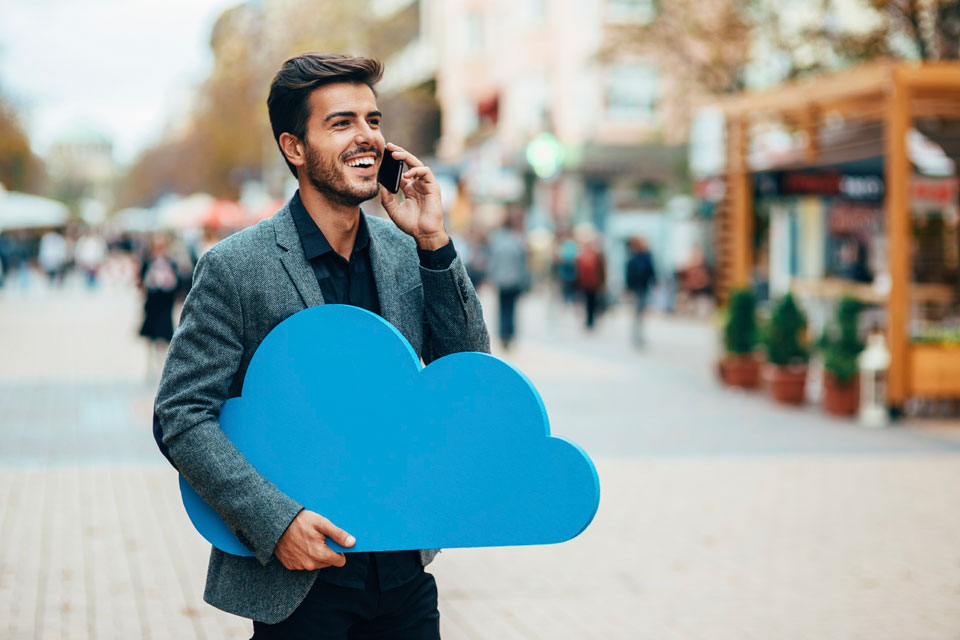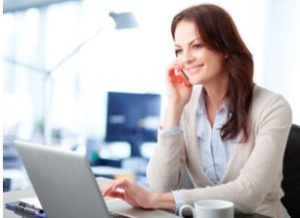 On-Premise Phone Systems
Unrivaled Business Communications Continuity
99.999% available—because you can't afford a moment of downtime.
Signature modular architecture distributes system intelligence across your entire network, no matter how many locations
Deploy voice, router and application hardware onsite or run virtualized in your data center
N+1 redundancy provides automatic failover for a WAN outage, for a voice switch outage or for an application server outage
Voice switches operate independently of your network — never lose dialtone
Lowest Total Cost of Ownership And Easy to Manage
Free your IT team from time-stealing phone system management and save money over the life of your business phone system.
MiConnect ONSITE is the easiest IP phone system to deploy, use, manage and scale
MiConnect Director delivers a single image, cross-browser view of all accounts, phones, trunks and locations
Easy account set up with one click user permissions for all call handling modes and features
Easy to administer and use
Exceptional User Experience
All-in-one unified communications and collaboration system revolutionizes the way you work.
One screen for everything
Next-gen MiConnect application
Call control, mobility applications, Instant Messaging, audio and web conferencing, video calling and online meetings included
Smart features
Share online meetings with any contact automatically
CRM and Business Process Integrations
More power behind every customer touch point.
Maximize your payback from popular business process applications
Embed calling features directly into Salesforce, Netsuite, MS Dynamics and other applications for faster performance
Integrated call and customer histories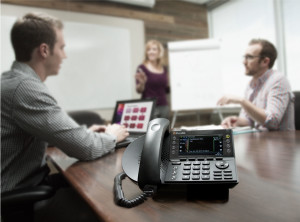 Hybrid Phone Systems
Bridging the gap
Combine the best of on-premise and Cloud communications with this hybrid business phone system that provides the solid performance and control of an on-premise phone system with the immediacy and convenience of a managed Cloud service. Deploy both with MiConnect HYBRID for a flexible, adaptable and strategic unified communications system.
A HYBRID Solution Can Be The Best Solution
A brilliantly simple answer to your business communication needs.
Adds new definition to "scalability" — now add "mixed deployments" to your network toolkit
Enjoy financial flexibility, as you can choose to mix CAPEX and Op Ex expenses strategically
No matter how you mix your ONSITE and CLOUD deployments, you can always be assured of highest reliability and an exceptional user experience
Connect HYBRID Apps Let You Add New Features Fast
Continue to reap the benefits of your ONSITE investment while adding new features from the Cloud.
Add productivity tools quickly and with little CAPEX
Once the HYBRID applications account is activated, provisioning users is easy and automatic
Maintain local system control while exploring Cloud services
Add new productivity features with little to no impact — we handle any service issues
Unify Separate CLOUD and ONSITE Deployments
Bring your network together
Run your network your way, mixing both IT-controlled and hosted phone system deployments within one system
Synchronize MiConnect ONSITE, CLOUD and HYBRID applications — automatically
Add new accounts, including seasonal and teleworkers, without IT operational impact
Deploy a single communications platform globally, utilizing ONSITE deployments where CLOUD is not available
Give all your employees the same great MiConnect experience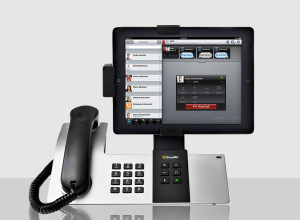 Contact Center Solutions
Personalized Customer Service
No matter the size of your business, you know that customer satisfaction is tied to repeat business and your company's reputation. Personalizing your service opens the opportunity to upsell and cross sell. Having staff available at the times your customers want to reach you earns loyalty.
Make Every Contact Count
The right contact center can make it easy to optimize your resources, improve response times, route calls effectively and access account data so customers feel valued and trust your brand.
Increase Efficiency While Reducing Costs
Connect Contact Center is designed to deliver a rapid return on your business phone system technology investment.
Agent screen pops with detailed customer information reduces interaction time
Unified desktop client shows the presence status of experts outside the call center
Advanced call routing ensures calls go to the right agents, reducing the service time per call
Real-time and historical information about callers, trunks, groups and agent utilization allows supervisors to optimize resources
Multi-Modal Communications at Your Agents' Fingertips
Respond to the consumer-driven marketplace with a communications platform that puts business intelligence right where it's needed.
Access calls, texts, CRM data, call history, reports and more
Includes universal queuing and enterprise resource matching
Offers optimized call routing by service level, skill matching, priority, customer identity, schedules and caller location
Route voicemail and fax to individual agents through email
Business Process Application Integration
See your CRM pay off.
Quickly know not just who is calling, but why they're calling
Track not just call volumes rather outcomes
Integrate with Salesforce, Netsuite, MS Dynamics, Symitar and more
Transfer the call and all customer history automatically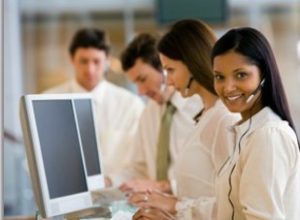 Voice, Data, Cloud And Carrier —
Anytime, Anywhere.
TRI-TEC helps Washington businesses, schools and non profit organizations select, design, implement and manage technology solutions for success. Increase efficiency, reduce expenses and improve responsiveness with TRI-TEC. Learn more about businesses we've helped.
Are You Ready To Get More From Your Business Phone Investment?
Our Telecommunications Systems Clients experience better service, solutions and support now. Engage TRI-TEC on your project.