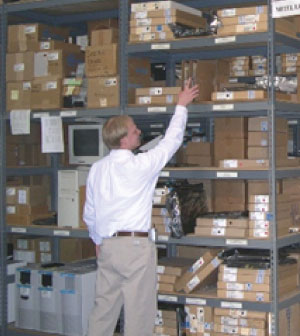 TRI-TEC

Is The Leading Provider Of Telecommunications And Networking Solutions In The Pacific Northwest
We Specialize In Customizable, On-Premise And Hosted Cloud Solutions From Leading Manufacturers
We Take Risks So Your Team

Doesn't Have To
ABOUT TRI-TEC
We Set The Pace That Leads The Industry
TRI-TEC's partnership approach provides benefits, guidance and resources crucial to your company's growth and success. More than a value added reseller of Tier 1 telecommunications products and services, we are your trusted advisor and consultants. As your partner we promise to provide:
Expertise – We are well-versed with every aspect of telecommunications, unified communications and network applications. Because this is our primary focus, we have the ability to convert this first-hand knowledge into easy to understand solutions and how they apply to your business.
An Advocate Who Cuts Through The Hype – TRI-TEC bridges the gap between a manufacturer's enthusiasm for their product offerings and what is a truly effective business solution. We take the extra time to work with our client companies, identifying genuinely effective technical options. Once your systems are installed, we become your champion with the manufacturer making sure your systems run as designed.
A Long-Term Planner, Implementer And Strategist – We have a handle on implementation whether it's suggesting a gradual introduction over time or a veritable technology overhaul where everything is shut down and changed over during your company's non-operational hours for less disruption to your daily business. Our process and method for executing projects provides a systematic routine our clients depend upon. It defines roles and responsibilities, ensures efficient execution and is the backbone of our business. We continuously hone our understanding of the "business at hand" so we can offer you insight into how new solutions and technologies can reduce cost and streamline your operations for all your business phone system, telecommunications and network needs.
A Keen Ability To Troubleshoot – It's unrealistic to think any element of technology, no matter how expensive or sophisticated, is totally immune to breakdowns. Rather than wallowing in that technology "Never-Never Land," TRI-TEC is always ready to address technical problems quickly. We provide fast, cost-effective troubleshooting and technical support when problems can't be avoided.
For almost 30 years, TRI-TEC engineers have helped businesses, hotels, schools and non profit organizations throughout the Northwest select, install and manage business phone systems and networking that makes work easier, faster and more profitable. As the leading provider of unified communications systems in the Pacific Northwest, we specialize in customizable onsite and hosted voice and data Cloud solutions from industry leading manufacturers.
We care about improving your bottom line and ensuring that all of your employees feel comfortable and competent using your new technology. Whether you need a new telecommunications system or maintenance on an existing solution, TRI-TEC is the partner you can count on to help you streamline your IT budget.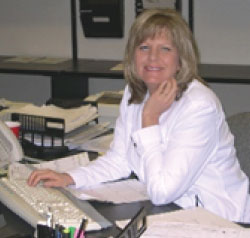 We have been with TRI-TEC for many years and we have always had the best customer service.
Leann,
Investment Firm
Voice, Data, Cloud And Carrier —
Anytime, Anywhere.
TRI-TEC helps Washington businesses, schools and non profit organizations select, design, implement and manage technology solutions for success. Increase efficiency, reduce expenses and improve responsiveness with TRI-TEC. Learn more about businesses we've helped.
Are You Ready To Get More From Your Business Phone Investment?
Our Telecommunications Systems Clients experience better service, solutions and support now. Engage TRI-TEC on your project.