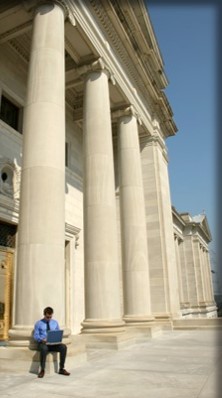 Assess, Design, Implement, Train...

LAUNCH!
TACOMA
South Sound Telecommunications Specialists
TRI-TEC helps Lakewood, Fife, Olympia to the Oregon border and other businesses across the southern portion of the greater Puget Sound area succeed with smart technology and telecommunications services. Almost 30 years in the telecommunications industry has taught TRI-TEC specialists and consultants how to identify your needs, recognize opportunities for improvement and deliver satisfying voice, data, Cloud hosting, networking, infrastructure, collaboration, wireless, mobility and carrier services solutions.
Solutions for Southern Puget Sound
TRI-TEC helps a variety of businesses and organizations improve the speed and convenience of their operations with the latest telecommunications solutions from the industry's best manufacturers. Our clients include:
Always Available
TRI-TEC's Operations and Service Center is your single point of contact for technical support. Our technical experts are available 24 hours a day, 7 days a week to provide you with complete system repair and troubleshooting. We employ a full-time dispatcher who will determine which technical expert to assign dependent upon your location and situation.  We make sure all technical staff is cross-trained and manufacturer certified on all solutions we provide.
TRI-TEC will make every effort to address your issue remotely saving you time and money, however, if a technical engineer is required on site, we will schedule the technician to be at your location at a time that is convenient for you. In the case of an emergency situation, we will immediately dispatch the technician to your facility.  Each engineer is deployed from their homes in a company provided vehicle and receive their assignments a day in advance empowering them to be on site, on time, ready to troubleshoot your issue immediately. Throughout all, you will be kept informed of the timing of your technician's arrival.
Contact TRI-TEC today for reliable, satisfying voice and data solutions, support and telecommunications service.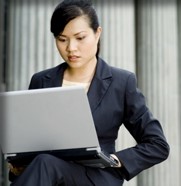 After 15 years of working at my school, there has only been one company that has stood the test of time – TRI-TEC.
Cathy,
Education
Voice, Data, Cloud And Carrier —
Anytime, Anywhere.
TRI-TEC helps Washington businesses, schools and non profit organizations select, design, implement and manage technology solutions for success. Increase efficiency, reduce expenses and improve responsiveness with TRI-TEC. Learn more about businesses we've helped.
Are You Ready To Get More From Your Business Phone Investment?
Our Telecommunications Systems Clients experience better service, solutions and support now. Engage TRI-TEC on your project.