Leveraging The Cloud
Choose How You Want To Engage A Cloud Solution;
Public, Private, Fully Hosted Or Hybrid
Contact Us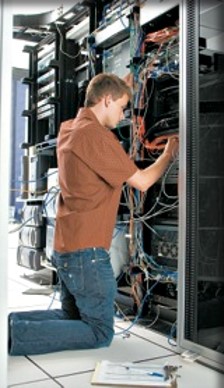 Tired of Expending Resources On

Antiquated Equipment?

Consider The

Cloud
CLOUD
Control How You Want To Communicate Via A Cloud Based Voice And Data Solution
TRI-TEC provides organizations of all sizes and vertical markets with a vast array of Cloud solution options ranging from fully hosted to hybrid product offerings where voice and data solutions, managed IT services and desktop as a service (DaaS) can be custom designed and set into motion as you choose.  We empower you to either maintain control of hardware and equipment as you see fit or outsource management via the Cloud.  While recognizing that all Cloud providers are not created equal, TRI-TEC is committed to helping you sift through the sea of top-of-the-line Cloud providers to determine the right one that is best for you.
TRI-TEC has vetted the top suppliers for each technology and we understand their strengths and weaknesses so you don't have to become an IT expert in every aspect. Trust TRI-TEC to do all the research and legwork for you. When determining if and when a Cloud solution is right for you, TRI-TEC's consulting services can provide
A FREE Cost-Benefit Analysis
Procurement Of The Best Cloud Providers On Your Behalf
A Seamless Transition From Legacy To Cloud Platforms
TRI-TEC As Your Single-Source-Provider
A Custom-Designed Solution Specific To Your Company's Needs
In an era where employees are required to be mobile and accessible 24 x 7, a Cloud based solution provides instant access to your business from anywhere.  We realize that employees are no longer tied to their desks.  A custom-designed, installed and supported Cloud solution that TRI-TEC has recommended and approved promises to meet the flexibility and mobility demands of any organization.  We have access to full-featured Cloud solutions empowering you to work more efficiently to encompass:
Disaster Recovery
Business Continuity
Streamlined Business Processes
Infrastructure As A Service (IaaS)
Desktop As A Service (DaaS)
IT As A Service (ITaaS)
Hosted Exchange
Reduced Overhead, CAPEX And Infrastructure Fees
Improved Security And Reliability
Increased Flexibility
Reduced Training And Learning Curves
From our portfolio of forty plus approved Cloud suppliers, we will help you determine the right public, private or hybrid Cloud strategy for your needs.  Trust TRI-TEC's telecom expertise as you explore migration to a Cloud-based platform.  Let us demystify the complex, interconnected systems you rely on to move data by customizing your networks for improved efficiency and performance.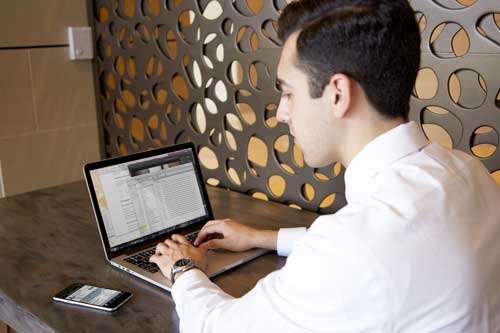 Project management was incredible.
Daniel,
Seattle Law Firm
Voice, Data, Cloud And Carrier —
Anytime, Anywhere.
TRI-TEC helps Washington businesses, schools and non profit organizations select, design, implement and manage technology solutions for success. Increase efficiency, reduce expenses and improve responsiveness with TRI-TEC. Learn more about businesses we've helped.
Are You Ready To Get More From Your Business Phone Investment?
Our Telecommunications Systems Clients experience better service, solutions and support now. Engage TRI-TEC on your project.