TRI-TEC Is Manufacturer Certified To Install, Service And Support Your GPON/PON Network Architecture
Empower
Your Single Optical

Fiber

To

Serve Multiple Endpoints
GPON
Increased Speed And Consistency With Lower Energy Consumption And Cost
When it comes to meeting the increased demands for bandwidth in organizations, many IT managers are turning to GPON (gigabit passive optical network) or PON (passive optical network) connectivity within their network architecture for increased speed, consistency and reliability. Both provide fiber directly to the end consumer, both domestic and commercial via point-to-multipoint architecture in which unpowered fiber optic splitters are used to enable a single optical fiber to serve multiple end-points. The end-points are often individual customers rather than commercial, whereas, provisions to individual fibers between the hub and customer are no longer required. Within the industry, optical networks are often referred to as the "last mile" between an ISP and customer.
GPONs lower energy consumption and offer less costly connections than standard Ethernet. By using a single fiber cable, your need for hardware decreases thus reducing cost and space necessary to host larger amounts of hardware to support your network. Optical technology has fewer electrical and moving parts than in the standard network, which lowers the risk of downtime that might cripple productivity of administrators, customers and employees. With a GPON installation, you take advantage of faster digital communications, making your interactions both internally and externally more productive.
TRI-TEC is manufacturer certified in all things cabling.  Our GPON and PON solutions provide a variety of synchronous optical network equipment and products to serve wireless backhaul and interoffice and interterminal transport. Our product offerings include ATM over SONET interfaces at OC3 and OC12 rates and provide higher bit rates with Gigabit Ethernet and aggregated LAG Gigabit Ethernet (Gig E) ports. GPON can transport not only Ethernet, but also ATM and TDM (PSTN, ISDN, E1 and E3) traffic.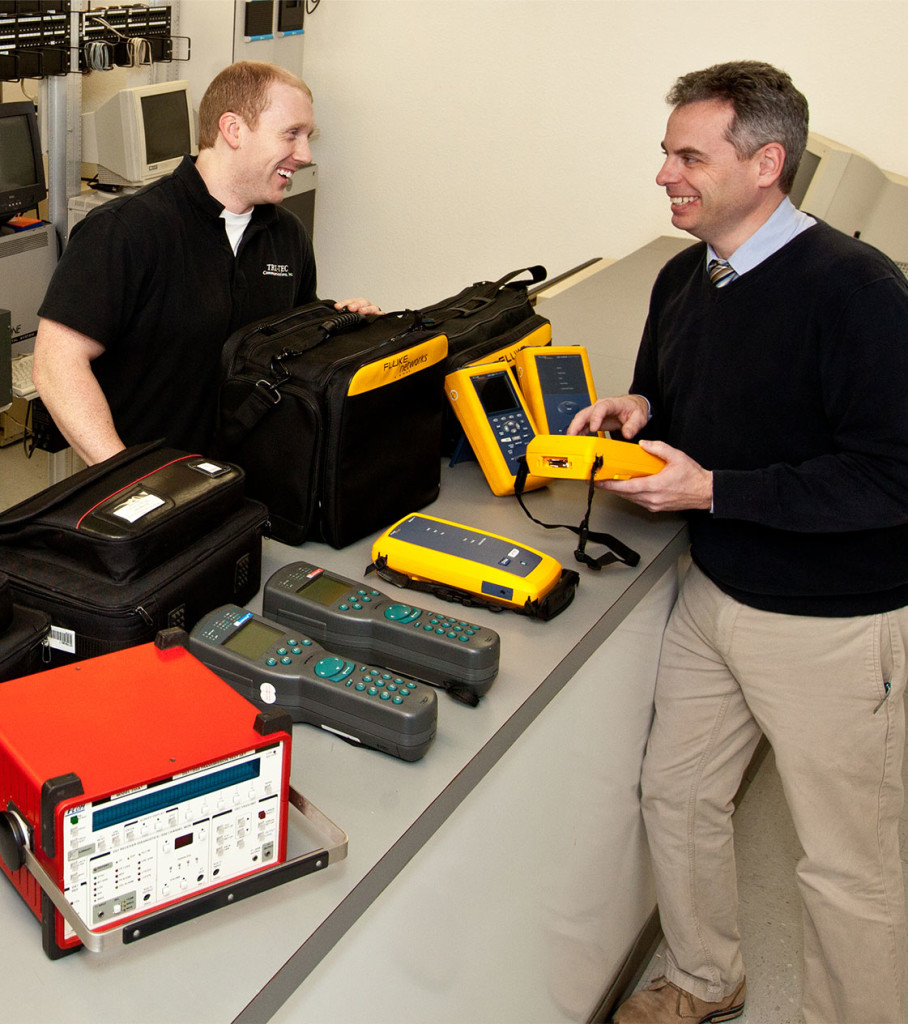 They are always there for me and are very responsive.
Ari,
Tacoma Pest Control Company
Voice, Data, Cloud And Carrier —
Anytime, Anywhere.
TRI-TEC helps Washington businesses, schools and non profit organizations select, design, implement and manage technology solutions for success. Increase efficiency, reduce expenses and improve responsiveness with TRI-TEC. Learn more about businesses we've helped.
Are You Ready To Get More From Your Business Phone Investment?
Our Telecommunications Systems Clients experience better service, solutions and support now. Engage TRI-TEC on your project.