TRI-TEC
A Solution For Every Network
Intelligent Routing

For On-Premise, Cloud or Hybrid
HP
Managed Switches from HP

Switches and routers are the heavy lifters of all business communications. Data, voice, video, wireless and Cloud connectivity cannot function without them. Both can be used to improve productivity and flexibility for professional businesses, construction, manufacturing, medical, retail, non-profit and more. TRI-TEC helps you create efficient and flexible networks where all your computers, printers and servers can talk to each other seamlessly with managed switch options from HP. We also ensure that all your networks talk to each other easily and clearly with routers that push information across your networks in the fastest, most efficient path possible for on-premise, Cloud or hybrid solutions.
Benefits of a Managed Switch
While unmanaged switches work right out of the box, their configuration might not work precisely for you. TRI-TEC helps enterprise organizations communicate more efficiently and effectively with managed network switches from HP that are configurable, flexible and powerful. TRI-TEC can help you monitor and adjust a managed switch onsite or remotely, giving you ultimate control over your network.
TRI-TEC
And HP Can Help You Harness:
Security, Reliability And Ease Of Use For Branches
Layer 2 Capabilities With Optional PoE+, 10GbE
Traffic Prioritization, sFLOW, IPv6 Host Support
Power Savings
Ease-Of-Use And Deployment
Consistent Wired / Wireless User Experience
Integrates Well With Unified Management Tools
Cost-Effective, Safe And Reliable
Provides Better Mobile-First Experience
Cloud And Hyperconvergence Integration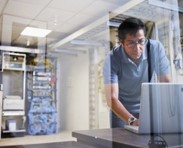 I don't often take the time to give referrals but I believe that TRI-TEC is hands above the competition.
Mark,
A Shipping Supply Company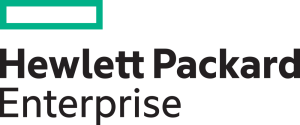 Hybrid IT with Cloud
If you are considering a Cloud solution, combing the right combination of traditional IT, private Cloud and public Cloud to achieve optimal workload placement and LAN access infrastructure is essential. Enterprise organizations today need to be able to quickly design, implement and maintain business applications and services across varying deployment venues while balancing speed, scalability and security. With TRI-TEC's expertise, we can evaluate and recommend the most efficient connectivity while protecting your initial and future technology investments. A hybrid IT solution can provide:
Flexibility, Agility And Resiliency
Flexible Consumption for Workload Placement
Security And Protection
On-Demand Capacity
IT as a Service (ITaaS)
Network Management And Storage Capacity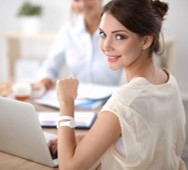 Aruba 2530 Switch Series
Gartner recognizes Aruba, a Hewlett Packard Enterprise company, as a leader in LAN access for its thoroughness of vision, execution ability and customer satisfaction. The Aruba 2530 Switch Series provides security, reliability, and ease of use for enterprises, branch offices and SMBs. This series of fully managed switches delivers full Layer 2 capabilities with enhanced access security, ACLs, traffic prioritization, sFlow, and IPv6 host support. Right size deployment is simple with choice of 8, 24, and 48-port models available with Gigabit or Fast Ethernet ports, optional PoE+, and optional 10GbE uplinks. The 2530 delivers power savings with fan-less models, Energy Efficient Ethernet and ability to disable LEDs while enabling port low power mode. These switches provide consistent wired/wireless user experience with unified management tools such as ClearPass Policy Manager and Airwave Network Management.
The Aruba 2530 Switch Series offers uplink flexibility with either four Gigabit or two 10 Gigabit Ethernet uplinks on some 24 and 48-port models. The Gigabit 24 and 48-port models have either two small form-factor pluggable plus (SFP+) or four small form-factor pluggable (SFP) slots for fiber connectivity. The Fast Ethernet 24 and 48-port models have two SFPs and two RJ-45 Gigabit uplinks. The compact and fan-less 8-port switches offer additional flexibility with two dual-personality ports that can be used as either RJ-45 Gigabit Ethernet or SFP ports. The Aruba 2530 Switch Series PoE+ Switches are IEEE 802.3af- and IEEE 802.3at-compliant with up to 30 W per port, making them suitable for voice, video, or wireless deployments with PoE+
Key Features:
Cost-Effective, Reliable And Secure Aruba Layer 2 Switch Series
ACLs, EEE, Traffic Prioritization And Models With 10 Gigabit Uplinks
8, 24 And 48-port Gigabit Or Fast Ethernet Models
PoE+ Models For Voice, Video And Wireless
Supports ClearPass Policy Manager And Airwave Network Management
Aruba 2920 Switch Series
The Aruba 2920 Switch Series provides security, scalability and ease of use for enterprise edge, SMB and branch office networks. A powerful ProVision ASIC delivers low latency, more packet buffering and adaptive power consumption. This Basic Layer 3 switch series supports modular stacking, 10GbE, static and RIP routing, PoE+, ACLs, sFlow and IPv6. The Aruba 2920 Switch Series delivers a consistent wired/wireless user experience with unified management tools such as ClearPass Policy Manager and Airwave Network (SDN) with OpenFlow support. The Aruba 2920 Switch Series provides cost-effective pay as you grow modular stacking with a 2-port stacking module, support for up to four 10GBASE-T (or SFP+) uplinks and upgradeable power supplies so your network can quickly scale when needed. The robust Basic Layer 3 feature set requires no licensing and includes a limited lifetime warranty.
Key Features:
Aruba Basic Layer 3 Switch Series With Stacking, Static And RIP Routing, IPv6, ACLs And sFlow
Modular 10GbE Uplinks (SFP+ And 10GBASE-T)
Removable And Upgradeable Power Supplies For Up To 1440W PoE+
Software-Defined Network (SDN) Ready With OpenFlow Support
Supports ClearPass Policy Manager And Airwave Network Management
Voice, Data, Cloud And Carrier —
Anytime, Anywhere.
TRI-TEC helps Washington businesses, schools and non profit organizations select, design, implement and manage technology solutions for success. Increase efficiency, reduce expenses and improve responsiveness with TRI-TEC. Learn more about businesses we've helped.
Are You Ready To Get More From Your Business Phone Investment?
Our Telecommunications Systems Clients experience better service, solutions and support now. Engage TRI-TEC on your project.