The Rise of Global Enterprise
Mitel's New 6900 IP Phones Are Here
Onsite and Cloud-Ready—MiVoice Business
Powering more than 2 billion connections every day, Mitel helps businesses connect, collaborate and take care of our customers. That includes more than 33 million cloud connections daily, making Mitel the world's fastest growing provider of cloud communications. Our business communications experts serve more than 60 million users with over 2500 channel partners in more than 100 countries around the world.
MiVoice Business is a highly scalable, proven business communication platform that delivers voice, unified messaging, mobility, presence, conferencing, collaboration, applications, and more.
The Mitel MiVoice Business phone system is designed to meet the needs of businesses from 5 to 65,000 users, whether they have a single site or multi-site networks that span the globe.
Built-in Core Applications
MiVoice Business has many embedded features that complement unified communications solutions:
Dynamic Extension:
MiVoice Business has an embedded Dynamic Extension solution that allows users to select up to eight different devices or numbers to act as their answer point.
Hot Desking:
Hot Desking enables employees to log onto any designated phone, located at any of your offices, or even outside of the business offices.
Unified Messaging:
Employees have anywhere, anytime access to messages with an integrated, fully-featured voice mail system and Unified Messaging capability.
A Flexible, Easy-to-Manage and Implement Platform
Deployment Flexibility:
Distributed, centralized, and private cloud – you can choose your deployment strategy.
Web-Based Management:
An administrator can administer a multi-site MiVoice Business deployment from their web browser with a single platform sign-on.
Standards-Based Architecture:
MiVoice Business operates across any LAN / WAN infrastructure, coupled with embedded native support for standards-based networking such as SIP, Q.SIG, and DPNSS, offering businesses the ability to protect existing investments irrespective of legacy PBX, while delivering all the advantages of a converged infrastructure.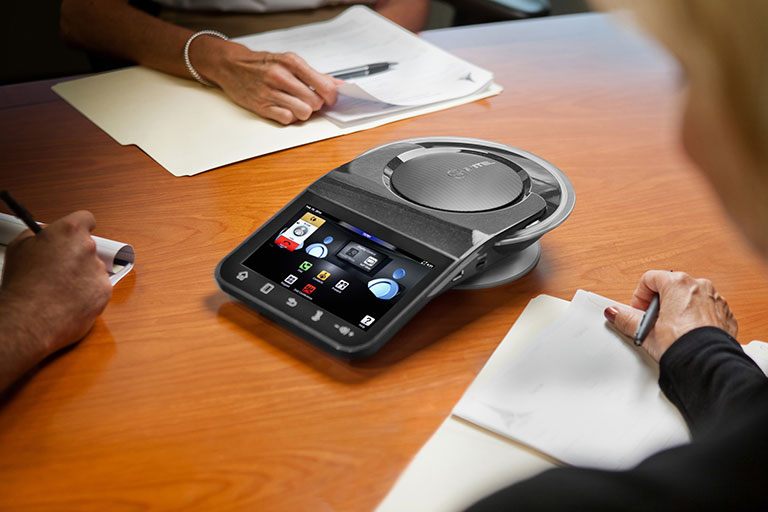 TRI-TEC provides personal and professional support for us on all of the products they sell. They have always been able to tailor a solution to my problems.
Don,
Federal Way Utility
MiVoice Office 250
The MiVoice Office 250 phone system is an affordable and flexible communication platform for small to mid-size businesses. Increase productivity and save money with a communications platform built especially for small businesses. The MiVoice Office 250 connects employees from every location, increasing productivity and lowering your communication costs. MiVoice Office 250 was designed and built specifically with small and medium sized businesses in mind by the communications experts at Mitel.
Enhance Productivity
MiVoice Office 250 ensures small and medium sized businesses are more flexible and responsive. Through a complete suite of out-of-the-box business productivity applications, your business will benefit from reduced costs and enhanced staff productivity. MiVoice Office 250 delivers as standard applications: Unified Voice Messaging with Automated Attendant, Meet-Me Conferencing, Automatic Call Distribution, Hot Desking, Twinning with Mobile Hand-Off, Teleworking and Reporting.
MiVoice Office 250 supports a range of advanced Unified Communications applications via Mitel MiCollab and Mitel MiCollab Client.
MiVoice Office 250 uses a software and hardware platform that combines the best of data networking and TDM switching architectures. It supports MiVoice Digital and IP telephones, IP networking for up to 99 sites and is designed to be customized with add-on modules & processors, all in a form factor that is optimized for shelf-top, rack-mount and wall-mount scenarios.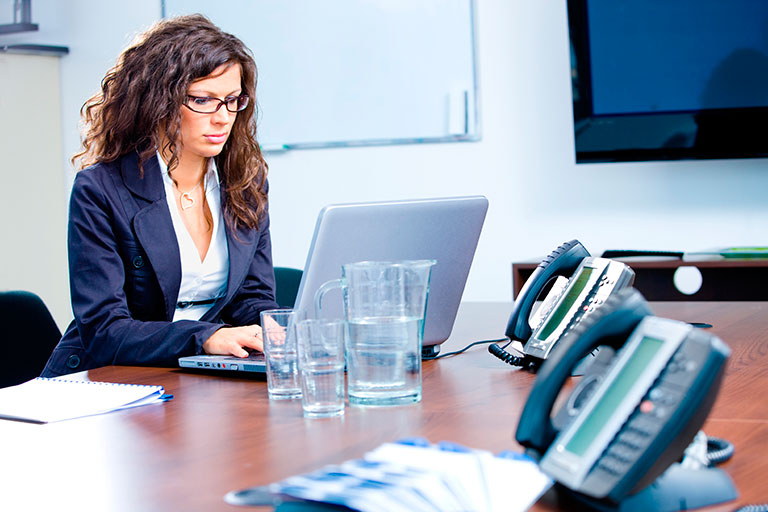 Responsive, easy to deal with, fair. Great Support!
Robert,
Gig Harbor Chemical Engineering Firm
MiCloud Office
MiCloud Office has the power to transform your business. Born in the cloud and designed for today's mobile workforce, it delivers a clear business impact that elevates the conversation with colleagues and customers.
Mobile First
Your days starts and ends with a mobile device. It goes everywhere with you, blending your professional and personal life. MiCloud Office is built for your mobile work/lifestyle so you can stay connected and stay productive from anywhere.
Cloud enabled
You can trust the Mitel cloud to keep it simple and scale as you grow. With MiCloud Office, you get everything you need today—and everything you'll need tomorrow—in a low-cost, high-flexibility platform.
Millennial focused
Millennials are the future of your workforce. They're most comfortable with a mobile device in their hand and a library of apps at their disposal. Give millennials the tools they need to succeed and the flexibility they demand with MiCloud Office.
Enterprise feature set
With MiCloud Office, you get you the same phone features as a Fortune 500 company at a price that fits a small business budget.
Improve the customer experience
Build better customer relationships through enhanced call center features that bring you closer to your customers than ever before.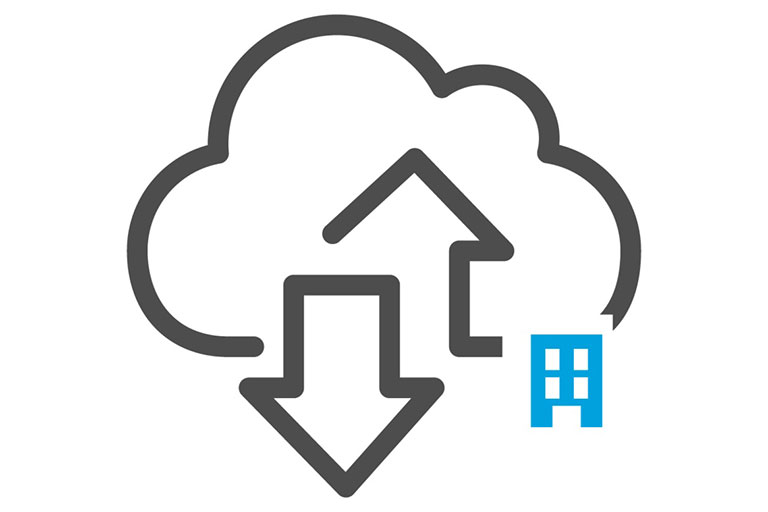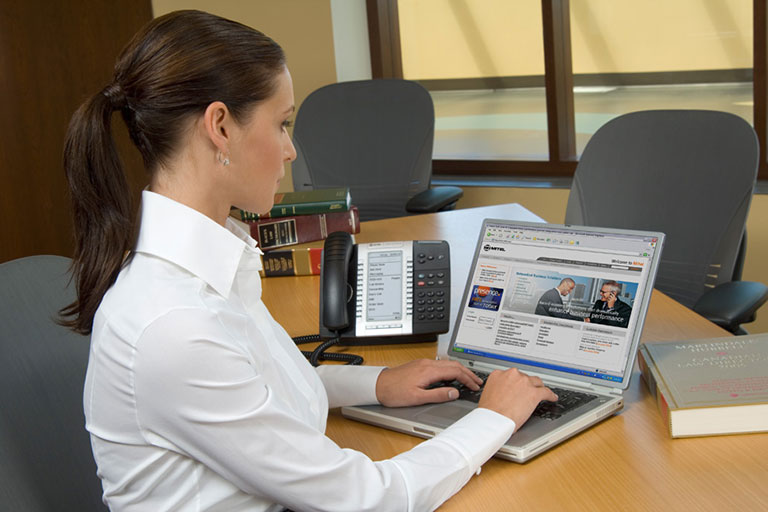 They have a very down to Earth and approachable staff and they are quite flexible and easy to work with. We've used them for years and they've never steered us in the wrong direction!
Matt,
Tacoma Museum
MiContact Center
MiContact Center solutions improve employee productivity and control operational costs for businesses of all sizes.
A Mitel solution for Any Contact Center
Informal and Workgroup Contact Centers
MiContact Center Office and Workgroup Edition are designed to meet the needs of informal contact centers up to 200 agents across multiple sites.
Small, Formal Contact Centers
MiContact Center Business delivers robust contact center, IVR, and multi-media functionality and reporting but is packaged specifically for small contact centers that have sophisticated, enterprise-grade requirements.
Large-Scale, Enterprise-Grade Contact Centers
MiContact Center Enterprise Edition is a robust, highly flexible solution that delivers feature-rich IVR capabilities and contact center monitoring, reporting, forecasting, and agent productivity tools for the most sophisticated contact centers, including virtual, multi-media contact centers with multiple locations and remote agents.
Outbound Contact Centers
MiContact Center Outbound is a preview, progressive, power, and predictive outbound dialing solution that includes tightly integrated Customer Relationship Management, campaigning, and agent scripting capabilities.
Cloud-Based Contact Centers
MiContact Center Live is a true cloud solution that enables businesses to intelligently deliver quality customer experience anywhere, anytime, from any device, and across any channel.