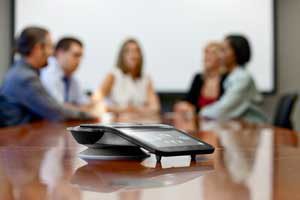 Powering More Than 2 Billion Connections Every Day
Fastest Growing

Global Cloud Provider
MITEL
On-Premise, Cloud or Hybrid Platforms
Mitel helps businesses connect, collaborate and care for our customers. Mitel is a global leader with over 40 years of experience providing business communication solutions to more than 60 million users in 100 countries. They are the #1 market share leader in Europe, the Middle East and Africa and recognized by Gartner as a leader in Unified Communications offering the best path to the Cloud.
With the recent acquisition of ShoreTel, Mitel has become the fastest-growing Cloud provider in the world offering scalable, upgradable solutions that are designed based upon customer business objectives and challenges. Their history of innovation is reflected in over 1,800 patents and applications. Mitel's portfolio includes business phone systems, collaboration, mobility and contact center solutions supporting the communications needs of the smallest business to the largest enterprise—both in the Cloud and on-premise.
TRI-TEC has been a premier Mitel partner since our conception almost 30 years ago as well as a leading ShoreTel partner for over 13 years. Our technical staff is both Mitel and ShoreTel certified on all the latest products and we remain committed to retaining on-going certifications in all solutions we support.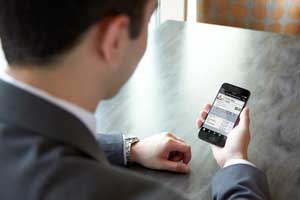 Love working with TRI-TEC for our telecom, networking and enterprise WiFi needs!
Steve,
Hospitality And Gaming
Cloud Solutions
Mitel Provides Full-Featured Cloud Solutions To Streamline Your Work
Many enterprise organizations today look to the Cloud to decrease IT expenses and drive net revenue. Cloud solutions may be more accessible, secure, predictable and scalable than traditional on-premise solutions offering:
Disaster Recovery And Business Continuity
Unified Communications And Collaboration
Reduced Overhead, CAPEX And Infrastructure Fees
Improved Security And Reliability
Increase Flexibility And Streamlined Business Processes
Reduce Training And Learning Curves
We recognize that your voice and data communications demand 100% accessibility 24 x 7. The Cloud has changed the way the world connects and communicates. Many organizations have opted to replace their complicated, on-premise systems with easy to use, easy to deploy, Cloud-based communications that increase productivity, reduce costs and enhance customer service. Mitel's Cloud family of platforms delivers hosted voice, unified communications and collaboration to SMBs, enterprises and Fortune 500 companies around the globe.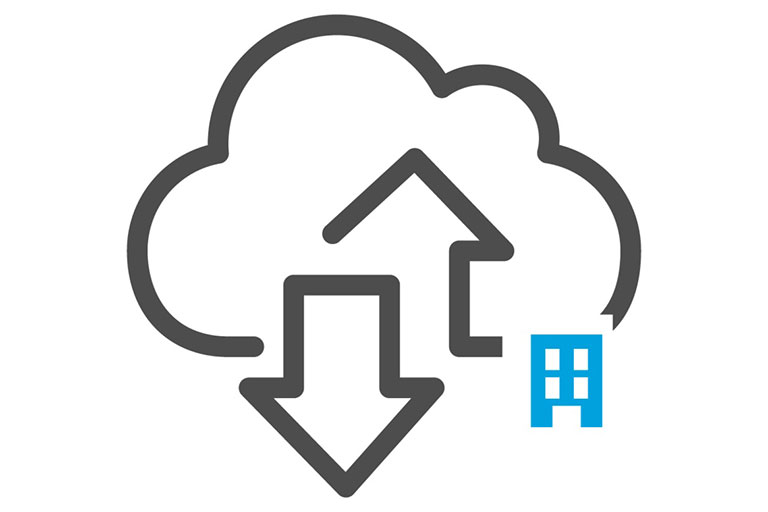 MiCloud Family of Products
MiCloud Office, Connect, Business, Enterprise And Contact Center
MiCloud's suite of Cloud platforms has the power to transform your business. Born in the Cloud and designed for today's mobile workforce, it delivers a clear business impact that elevates the conversation with colleagues and customers, including all the robust applications you desire from mobility, to multi-site connectivity, CRM integration, interactive customer contact centers and more. TRI-TEC can help you determine which MiCloud solution is best for you.
Mobile First
Your days start and end with a mobile device. It goes everywhere with you, blending your professional and personal life. MiCloud is built for your mobile work/lifestyle so you can stay connected and stay productive from anywhere.
Cloud Enabled
You can trust the Mitel Cloud to keep it simple and scale as you grow. With MiCloud you get everything you need today—and everything you'll need tomorrow—in a low-cost, high-flexibility platform.
Millennial Focused
Millennials are the future of your workforce. They're most comfortable with a mobile device in their hand and a library of applications at their disposal. Give millennials the tools they need to succeed and the flexibility they demand with MiCloud.
Enterprise Feature Set
With MiCloud, you get you the same phone features as a Fortune 500 company at a price that fits a small business budget.
Improve the Customer Experience
Build better customer relationships through enhanced call center features that bring you closer to your customers than ever before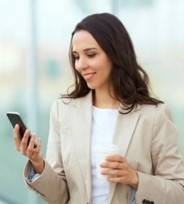 MiVoice Business
Highly Scalable, Proven Business Communication Platform
MiVoice Business delivers voice, unified messaging, mobility, presence, conferencing, collaboration, applications, and more.  It is a business phone system designed to meet the needs of businesses from 5 to 65,000 users whether they have a single-site or multi-site network that span the globe.
Built-in Core Applications And Features That Complement Unified Communications Solutions Include:
Dynamic Extension: MiVoice Business has an embedded Dynamic Extension solution that allows users to select up to eight different devices or numbers to act as their answer point.
Hot Desking: Hot Desking enables employees to log onto any designated phone located at any of your offices internally or externally.
Unified Messaging: Employees have anywhere, anytime access to messages with an integrated, fully-featured voice mail system and Unified Messaging capability.
Flexible, Easy-to-Manage And Implement Platform
Deployment Flexibility: Distributed, centralized and private Cloud – you can choose your deployment strategy.
Web-Based Management: An administrator can administer a multi-site MiVoice Business deployment from their web browser with a single platform sign-on.
Standards-Based Architecture: MiVoice Business operates across any LAN/WAN infrastructure, coupled with embedded native support for standards-based networking such as SIP, Q.SIG, and DPNSS, offering businesses the ability to protect existing investments irrespective of legacy PBX, while delivering all the advantages of a converged infrastructure.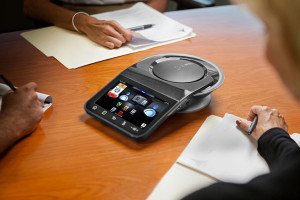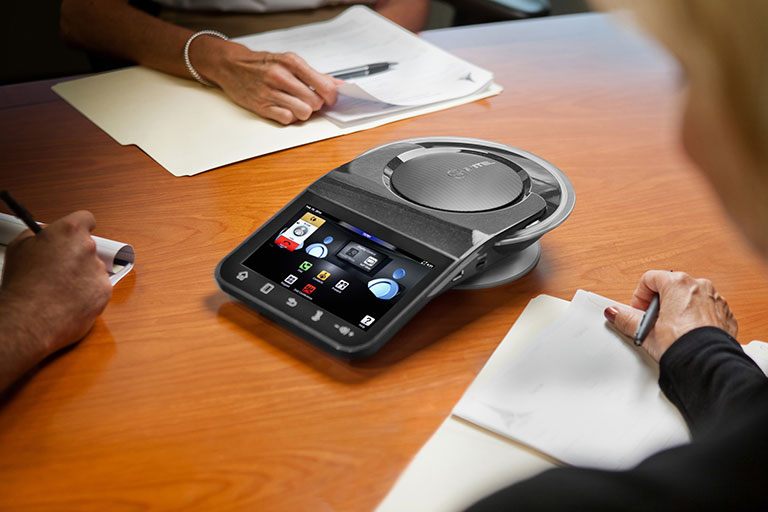 MiVoice Office 250
Built Especially For Small Businesses
The MiVoice Office 250 phone system is an affordable and flexible communication platform for small to mid-size businesses. The MiVoice Office 250 connects employees from every location, increasing productivity and lowering your communication costs. MiVoice Office 250 was designed and built specifically with small and medium sized businesses in mind by the communications experts at Mitel.
Enhance Productivity
MiVoice Office 250 ensures small and medium sized businesses are more flexible and responsive. Through a complete suite of out-of-the-box business productivity applications, your business will benefit from reduced costs and enhanced staff productivity. MiVoice Office 250 delivers as standard applications: Unified Voice Messaging with Automated Attendant, Meet-Me Conferencing, Automatic Call Distribution, Hot Desking, Twinning with Mobile Hand-Off, Teleworking and Reporting.
MiVoice Office 250 supports a range of advanced Unified Communications applications via Mitel MiCollab and Mitel MiCollab Client.
MiVoice Office 250 uses a software and hardware platform that combines the best of data networking and TDM switching architectures. It supports MiVoice Digital and IP telephones, IP networking for up to 99 sites and is designed to be customized with add-on modules and processors, all in a form factor that is optimized for shelf-top, rack-mount and wall-mount scenarios.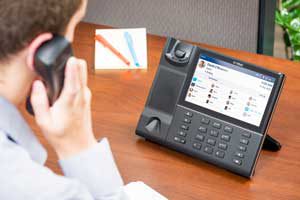 MiContact Center
A Mitel solution for Any Contact Center
MiContact Center solutions improve employee productivity and control operational costs for businesses of all sizes.
Informal and Workgroup Contact Centers: MiContact Center Office and Workgroup Edition are designed to meet the needs of informal contact centers up to 200 agents across multiple sites.
Small, Formal Contact Centers: MiContact Center Business delivers robust contact center, IVR, and multi-media functionality and reporting but is packaged specifically for small contact centers that have sophisticated, enterprise-grade requirements.
Large-Scale, Enterprise-Grade Contact Centers: MiContact Center Enterprise Edition is a robust, highly flexible solution that delivers feature-rich IVR capabilities and contact center monitoring, reporting, forecasting, and agent productivity tools for the most sophisticated contact centers, including virtual, multi-media contact centers with multiple locations and remote agents.
Outbound Contact Centers: MiContact Center Outbound is a preview, progressive, power, and predictive outbound dialing solution that includes tightly integrated Customer Relationship Management, campaigning, and agent scripting capabilities.
Cloud-Based Contact Centers: MiContact Center Live is a true Cloud solution that enables businesses to intelligently deliver quality customer experience anywhere, anytime, from any device, and across any channel.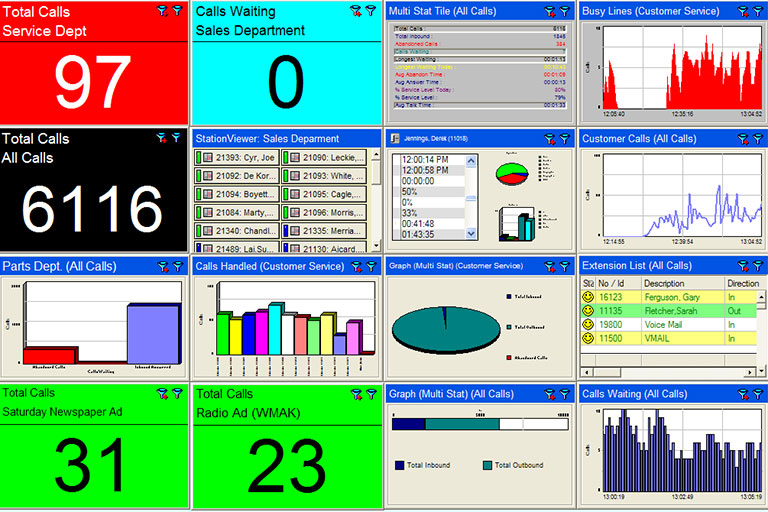 MiVoice 6900 IP Series Phones

The Next-Gen of Seamless Communications Devices Has Arrived
Mitel's MiVoice 6900 IP series of premium desk phones empower you to remain even more mobile than before.  This latest series boasts outstanding HD audio quality, one-touch Bluetooth pairing and seamless integration with your mobile device enabling you to increase productivity while easily switching calls between your desk phone and mobile phone. Benefits include:
Mobile Integration
Crystal Clear Conference Calls
Enhanced Productivity
Single Device Administration For Ultimate Simplicity And Convenience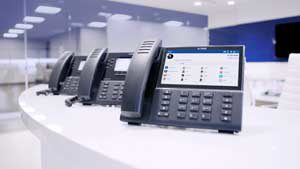 Voice, Data, Cloud And Carrier —
Anytime, Anywhere.
TRI-TEC helps Washington businesses, schools and non profit organizations select, design, implement and manage technology solutions for success. Increase efficiency, reduce expenses and improve responsiveness with TRI-TEC. Learn more about businesses we've helped.
Are You Ready To Get More From Your Business Phone Investment?
Our Telecommunications Systems Clients experience better service, solutions and support now. Engage TRI-TEC on your project.