Satisfy Your Need For Smart Connectivity  
Explore Ruckus WiFi Products With
TRI-TEC
Intelligent

WiFi

Solutions
RUCKUS
Enterprise Organizations Demand Fast, Secure And Reliable Wireless Networks
As an authorized reseller of Ruckus products, TRI-TEC is able to bring a suite of smart WiFi products and patented technologies to the greater Seattle area, providing complete coverage at a fraction of the cost of other, less desirable alternatives.
TRI-TEC helps Seattle businesses, hotels, schools and government entities support even the most latency-sensitive applications with carrier-level quality and impenetrable security. We help you select and customize smart wireless services and software from Ruckus with benefits and features that include:
Cloud-Based Smart WiFi
Scaleable WiFi
Smart Wireless LAN Controllers
Complete Reporting And Analytics
WiFi Infrastructure
Smarter WiFi RF Simulation
Mobile Apps And Remote Wireless LAN
WiFi Service Management
Fast And Reliable Smart WiFi Access Points
Adaptive Antenna Technology
Where TRI-TEC delivers the most value isn't in the quality of the wireless, networking and business phone products we offer, it's in our ability to tailor those technologies to meet your precise needs. Whether you need smart wireless LAN products for enterprise systems capability; indoor, outdoor, meshed, video, voice, data, 802.11n, 802.11a, 802.11g or 801.11ac tech; or a system that helps you manage thousands of standalone APs, TRI-TEC's selection, installation and customization of Ruckus' smart WiFi products will give you a competitive edge.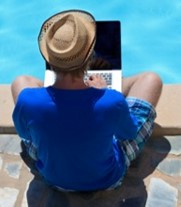 Truly a valued extension of communication and technical support team.
Steve,
Hospitality And Gaming
Ruckus Cloud WiFi
Your telecommunications and data infrastructure needs to keep pace with advanced technological changes. To ease the strain on your IT staff, consider a Ruckus Cloud solution with TRI-TEC to manage your distributed WiFi networks.
Ruckus Cloud WiFi eliminates the need for on-premise controllers, moving WLAN management to the Cloud. Your WLAN administrators—working from anywhere—can view and manage your multi-site wireless network. This includes everyday tasks, like monitoring and adding APs, as well as advanced network configuration. The web interface presents a single-pane-of-glass view of all your WLANs. Administrators can also use the Ruckus full-featured mobile application to keep up with management tasks even when they're on the move. Benefits include:
Compatible, High Capacity Access Points
AP Management
Reporting And Analytics
Simplified Management
Guest Networks
Low Cost of Ownership
Better Throughput And Coverage
Ease of Migration
Full Cloud or Hybrid Deployment Options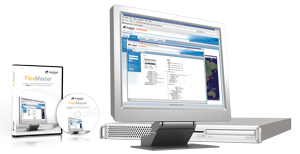 Ruckus ZoneDirector
Designed with simplicity and ease of use in mind, the Ruckus wireless ZoneDirector series is a centrally managed smart wireless LAN (WLAN) system developed specifically to accommodate enterprise organizations of any size. Built specifically to address the gap between standalone, expensive, feature-deficient access points (APs), complex high-end enterprise systems that are most often overkill, this product is perfect for organizations that want to offer voice over WiFi, IP-based video, secure enterprise access and tiered WiFi services.
TRI-TEC has extensive wireless experience within the hospitality industry, schools, commercial and public buildings which are ideal candidates for the Ruckus ZoneDirector. Benefits include:
Smart / OS Software Suite And Application Engine
Easy To Deploy And Manage
Outstanding Price And Performance

Ruckus Zone Flex R710 Access Point

The ZoneFlex R710 from Ruckus offers Seattle schools, businesses and organizations the industry's first wave 2 802.11 ac wireless access point. With TRI-TEC installing this powerful wireless access point for you, there's no need to agonize over buying 802.11n or waiting for 802.11ac. The 710 delivers the highest performance smart WiFi access point, increased device density and WiFi monetization with all the Internet technology trends hitting the market. Benefits of the ZoneFlex R710 include:
2x Extended Range And Coverage
Up To 6 Db of Signal-to-interface And Noise Improvement
15 Db of Interference Mitigation
Ultra-Reliable Mobile Device Connectivity
Concurrent Support For HD IPTV, Voice And Data
Increased Device Density
Spot Location Triangulation Services
Customized End User Experience
Smartflex Location And Analytics For Big Data
End User Monitoring
Ruckus ZoneFlex R510 Access Point

The Ruckus R510 802.11ac Wave 2 access point delivers the ideal combination of performance, reliability and coverage for medium-density indoor locations, at a price you can afford. The R510 delivers fast data rates up to 1200 Mbps, with industry-leading WiFi intelligence to extend range and mitigate interference. It's the perfect choice for enterprise branches, hotel, restaurant and office building common areas, retail sites and more.
The Ruckus ZoneFlex R510 delivers high-performance and reliable 802.11ac wireless networking with MU-MIMO (Multi-User Multiple-Input Multiple-Output) capability. MU-MIMO helps boost network throughput by serving multiple clients simultaneously and also benefiting non-Wave 2 clients, thus improving overall network performance.
Through its USB port, the R510 also enables IoT readiness for technologies like BLE, which helps drive business efficiencies from both a revenue and cost perspective. It does so with existing 802.3af power, obviating the need for expensive, capital intensive switch upgrades.
Each ZoneFlex R510 integrates Ruckus-patented BeamFlex+, a software-controlled, high gain antenna array that continually forms and directs each WiFi packet over the best performing signal path. Using dual-polarized antennas, the R510 adapts in real time to anticipate hand-held device movement and rotation ensuring consistent performance. Benefits include:
Stunning WiFi Performance
Beamflex+ Adaptive Antenna Technology
Library of 64 Directional Antenna Patterns
Two Mu-Mimo Spatial Streams
Concurrent Dual-Band 2.4/5ghz Radios
Optimal Throughput And Channelfly Dynamic Channel Technology
Ruckus ZoneFlex R500 Access Point

This high performance smart WiFi access point with adaptive antenna technology from Ruckus delivers reliable 802.11ac wireless networking at a competitive price point. The Ruckus R500 access point customized for your needs by TRI-TEC combines patented adaptive antenna technology and automatic interference mitigation to deliver consistent, predictable performance at extended ranges. When you need reliable high-speed connectivity, TRI-TEC delivers with the Ruckus R500 Access Point. Benefits include:
Sleek, Low-Profile Design
Ideal For Small To Medium Sized Businesses, Hotels, Retail Outlets And Branch Offices
High Performance
Cost Effective
Concurrent Dual Band Support For HD IPTV, Voice And Data
Supports Up To 500 Clients
Adaptive Antennas And Automatic Interference Mitigation
Differentiated Services With Multiple SSIDs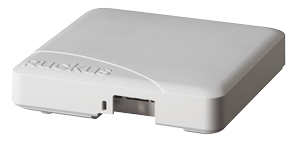 Voice, Data, Cloud And Carrier —
Anytime, Anywhere.
TRI-TEC helps Washington businesses, schools and non profit organizations select, design, implement and manage technology solutions for success. Increase efficiency, reduce expenses and improve responsiveness with TRI-TEC. Learn more about businesses we've helped.
Are You Ready To Get More From Your Business Phone Investment?
Our Telecommunications Systems Clients experience better service, solutions and support now. Engage TRI-TEC on your project.