First-Class Service
TRI-TEC Is The #1 Provider of Unified
Communications Solutions In The Pacific Northwest
Simply Put, We Are The Experts!
Contact Us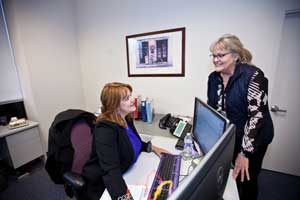 For a Smooth Implementation of Your

TRI-TEC

Solution, Our Documented Methodology Is Supported By:
Network Assessment And Testing
Followed By Our Well Defined Installation And Training Process
Planning
Is The

Foundation

For Delivering

High Quality Service
IMPLEMENTATION
Technology Implementation Experts
Implementation is the phase where most technology solution projects break down. Selecting the proper solution isn't enough; effective implementation includes organization, constant monitoring and tracking of progress toward completion and hands-on training to ensure relevant users are completely comfortable with the new technology. These critical steps ensure the solution will be used as it should to make daily work responsibilities more efficient and effective.
TRI-TEC Project Managers have a balance of real-world experience and specific product training in all solutions we provide. This unique combination means TRI-TEC Project Managers are more than just schedule keepers. They proactively disseminate information to all stakeholders – identifying, managing and mitigating project risks. Serving as your single point of contact at TRI-TEC, they are responsible for activity sequencing and resource planning from project initiation to final customer acceptance. Our Project Managers proactively oversee your scope of work to ensure what was promised is delivered to completion.
And because not all business workdays are 8 to 5 Monday to Friday, physical cutover from the old system to your new system will take place at a time and date convenient to you with a timeframe that provides the least disruption possible to your company mission.
Whether you've elected to implement a gradual introduction of new communications and network systems over time or an instantaneous overhaul of outdated technology all at once, TRI-TEC will walk you through every step of the process and ensure you achieve the desired functionality and ROI from your technology solution.
Partner With TRI-TEC – YOUR Technology Solution Provider Committed To YOUR Satisfaction From Consultation To Installation And BEYOND!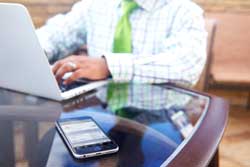 They were assertive in pressing the schedule in a means that ensured it stayed on track and moved to completion.
Brent,
Lynnwood Engineering Firm
Voice, Data, Cloud And Carrier —
Anytime, Anywhere.
TRI-TEC helps Washington businesses, schools and non profit organizations select, design, implement and manage technology solutions for success. Increase efficiency, reduce expenses and improve responsiveness with TRI-TEC. Learn more about businesses we've helped.
Are You Ready To Get More From Your Business Phone Investment?
Our Telecommunications Systems Clients experience better service, solutions and support now. Engage TRI-TEC on your project.