First-Class Service
TRI-TEC Is The #1 Provider of Unified
Communications Solutions In The Pacific Northwest
Simply Put, We Are The Experts!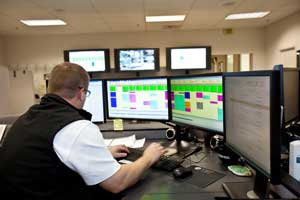 Remote And Onsite
Maintenance Packages

Custom-Designed
MAINTENANCE
Technology Assistance You Can Count On
TRI-TEC engineers and technical experts have decades of experience supporting clients throughout the Pacific Northwest with telecommunications, network systems, Cloud based solutions, wireless and cabling infrastructure maintenance. Our team of experienced engineers supports your business with ongoing service that ensures your systems and applications run as designed at all times.
We continuously hone our understanding of your company and its mission statement to make actionable, beneficial recommendations. Our wide variety of maintenance packages include remote and on-site capabilities to improve your operational efficiency while reducing your overall expenses. Each package can be customized into a unique maintenance agreement that meets your company's specific needs both now and long-term.
Our product maintenance packages range from our TRI-CARE Basic, to TRI-CARE Advanced to TRI-CARE Managed Support plans subject to your manufacturer system.  Dependent upon your level of comfort, our available options can be custom-designed for the self-sufficient IT department who desires minimal outsourced assistance or can encompass the full outsourcing of all system administration and support from TRI-TEC. Our service level agreements continue to include our emergency response times, live answer 24 x 7 x 365, secure remote troubleshooting and programming support, network testing with access to a local inventory of spare parts located at our headquarters in Kent, WA.
Additionally, TRI-TEC Professional Services can be available to help perform software upgrades, manufacturer software assurance updates, design changes, programming changes, feature deployment, revisions to user profiles, system announcement modifications, training and more.
For almost 30 years, TRI-TEC has provided voice and data networks that leverage our clients' IT infrastructure for added growth and efficiency. Let our experienced team help you protect your bottom line. Don't waste your IT resources with on-going maintenance and ever-changing technologies.
Free Your Staff And Streamline Your Budget With
TRI-TEC's

Team of Reliable Maintenance Experts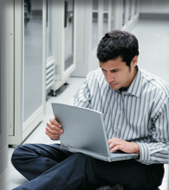 They have always been able to tailor a solution to my problems.
Don,
Federal Way Utility
Voice, Data, Cloud And Carrier —
Anytime, Anywhere.
TRI-TEC helps Washington businesses, schools and non profit organizations select, design, implement and manage technology solutions for success. Increase efficiency, reduce expenses and improve responsiveness with TRI-TEC. Learn more about businesses we've helped.
Are You Ready To Get More From Your Business Phone Investment?
Our Telecommunications Systems Clients experience better service, solutions and support now. Engage TRI-TEC on your project.