First-Class Service
TRI-TEC Is The #1 Provider of Unified
Communications Solutions In The Pacific Northwest
Simply Put, We Are The Experts!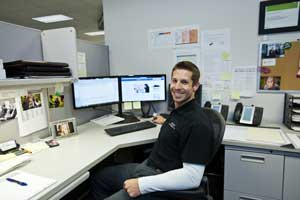 TRI-TEC's Success Is Based On Our Unyielding Commitment To Customer Satisfaction, Support And Maintenance
Support Is Only As Good As Its

Expertise And Availability
SUPPORT / SERVICES
System Support After the Sale – Here When You Need us
Once your TRI-TEC solutions are installed, we become your champion making sure all operate via the format designed and requested. We continuously improve our understanding of your organization to provide insight into how new technologies can save you money, simplify your operations and improve your internal rate of return. We are able to support your on-premise or Cloud based enterprise solution for all voice and data locally and remotely as needed.
At TRI-TEC, we offer exceptional service, in part by being available 24 hours a day, 7 days a week to provide complete system repair and troubleshooting assistance. Whereas other providers deploy remote support within two hours of a call, TRI-TEC provides a one hour voice response and sends a knowledgeable and skilled engineer to your location within two hours of your call should on-site help be necessary. For routine service requests, we will be onsite within one business day often delivering same day, onsite assistance. Our solution service offerings include:
Local Spare Parts Inventory
24 x 7 x 365 Live Answer Support
Routine And Emergency Response
Secure Remote Troubleshooting And Programming Support
Network Test Tools
Moves Adds And Changes
Additionally, we maintain a complete set of system spares in our local HQ warehouse located in Kent, Washington. Whether your system is brand new or more than 10 years young, we keep the parts you need on hand to keep you up and running always.
Let TRI-TEC's team of technology experts support your communications and data systems, regardless of system age, so that you can focus on what really matters – growing your business and meeting your goals. Contact TRI-TEC to discuss our plethora of system support options.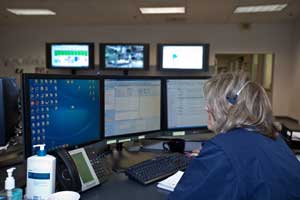 The pleasant demeanor of the techs, the support personnel, the owner and everyone that we've had the pleasure of working with has always impressed me.
Leann,
Investment Firm
Voice, Data, Cloud And Carrier —
Anytime, Anywhere.
TRI-TEC helps Washington businesses, schools and non profit organizations select, design, implement and manage technology solutions for success. Increase efficiency, reduce expenses and improve responsiveness with TRI-TEC. Learn more about businesses we've helped.
Are You Ready To Get More From Your Business Phone Investment?
Our Telecommunications Systems Clients experience better service, solutions and support now. Engage TRI-TEC on your project.