First-Class Service
TRI-TEC Is The #1 Provider of Unified
Communications Solutions In The Pacific Northwest
Simply Put, We Are The Experts!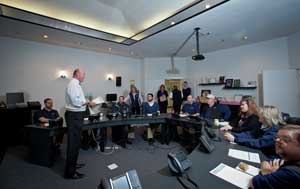 TRI-TEC's
Training Solutions Include:

End User And Advanced End User Training
Basic System Administrator And Advanced System Administrator Support And Training
Maintenance And Troubleshooting
Customized User And Training Guides Specific To Your Configuration
Go-Live Support
Knowledge Transfer of System Configuration, Software Applications And Hardware Components
We

Take The Fear Out

Of Learning Your

New Technologies
TRAINING
Hands-On, Relevant, Expert-Level System Training
With TRI-TEC, training for your voice and network systems is an essential element to the overall satisfaction and return you experience from your new technology investment. We are manufacturer certified on all our products, providing scalable, customizable training in a variety of formats. We ensure that newly acquired skills and knowledge with VoIP, Unified Communications systems, business phone system technology, Cloud and network integration are put to use immediately and accurately within your organization.
Training Options and Delivery Formats
TRI-TEC technology experts provide hands-on, relevant and on-demand training that is easy to understand and apply. If you choose training when your new systems are installed or if you have an on-going need for training due to high turnover rates or employee skill expansion, TRI-TEC has a top-of-the-line training program custom designed for you.
End-User Training – Our team creates end-user training plans to equip your staff for a streamlined and efficient transition to your new system. We provide practical instruction on how to incorporate the new features and tools into your daily work processes.
Operator Training – After your reception personnel have attended our basic end-user training classes, they will receive specific training on the most efficient processing of calls.  An emphasis is placed upon features specific to optimizing your new tools.
Administrator Training – Our knowledge transfer begins with a review of system configuration, software applications and the various hardware components. Our administrative training includes performing routine back-ups, looking up feature access codes, basic troubleshooting and clearing of alarms, programming speed dials, changing names, adding or deleting users, programming phone keys, recording and changing system greetings and more.
Whether you choose to train your employees at our robust TRI-TEC in-house training center located at our headquarters in Kent, WA or prefer training conducted at your own facility, factory or on-line, rest assured that TRI-TEC training is instructor-led, hands-on, interactive and most of all, EFFECTIVE!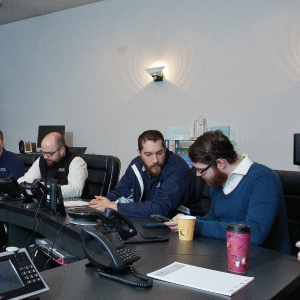 Overall I couldn't have asked for a better rollout!
Mike,
Seattle Law Firm
Voice, Data, Cloud And Carrier —
Anytime, Anywhere.
TRI-TEC helps Washington businesses, schools and non profit organizations select, design, implement and manage technology solutions for success. Increase efficiency, reduce expenses and improve responsiveness with TRI-TEC. Learn more about businesses we've helped.
Are You Ready To Get More From Your Business Phone Investment?
Our Telecommunications Systems Clients experience better service, solutions and support now. Engage TRI-TEC on your project.