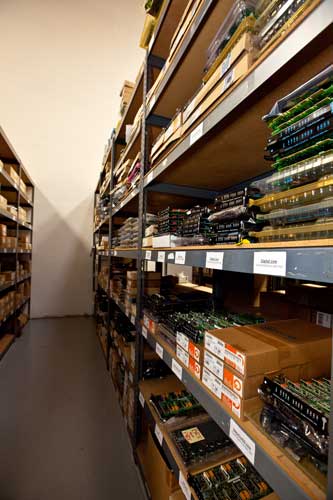 SD-WAN Provides
Best Overall Value And Functionality
Agility And Speed When Adding Locations
Redundancy, Scalability And Fault Tolerance
Quality Of Experience For Critical Applications
Simplification Of Operations
Connectivity To Cloud-Based Solutions
Dynamic Bandwidth
Cost Effective Upgrades
Support Whenever You Need It
Application Acceleration And Optimization
SD-WANs
Can

Simplify Your Operations

V.S. Traditional WANs
SD WAN
Map And Scale To Your Business Objectives Faster And More Effectively With An SD-WAN
Software Defined Networking in a Wide Area Networking (SD-WAN) is an emerging technology that is becoming the mainstream choice for many organizations for many reasons. Your business requires a robust communications and data network for its mission critical applications and services. Traditionally that has been accomplished by connecting private sites with MPLS or other private circuits. SD-WAN provides solutions that not only meet or exceed those offered by traditional WAN technologies but also provide additional capabilities such as redundancy, application acceleration, dynamic bandwidth to large Cloud providers and more. SD-WAN is designed to best utilize and intelligently route information based upon availability and performance of circuitry available.
An SD-WAN simplifies the management and operation of a WAN by separating the networking hardware from its control mechanism. This concept is similar to how software-defined networking implements virtualization technology to improve data center management and operation. A key application of an SD-WAN is to allow companies to build higher-performance WANs using lower-cost and commercially available internet access, enabling businesses to partially or wholly replace more expensive private WAN connection technologies.
SD-WAN products are intelligently designed to address network problems such as congestion, jitter, packet loss, service outages, latency, bandwidth demands, costly maintenance, troubleshooting, etc. in a more efficient manner. By enhancing or replacing traditional branch hardware with virtualization appliances that can control application-level policies and offer a network overlay, less expensive Internet links can act like a dedicated circuit. This simplifies the setup process for branch personnel. SD-WAN products can be physical appliances or virtual appliances and can reside in small remote and branch offices, larger offices, corporate data centers and Cloud platforms.
TRI-TEC partners with the world's leading SD-WAN providers and can address your concerns about security, redundancy, and quality of experience when electing to implement an SD-WAN solution.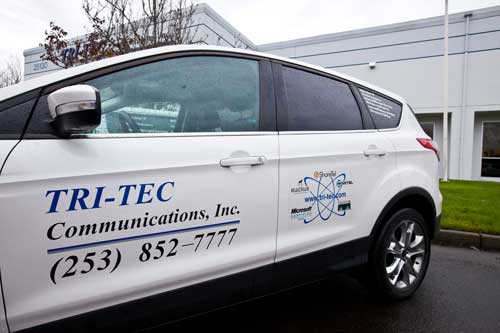 They are readily available to answer our questions and get back to us right away.
Mike ,
Kent Printing Company
Voice, Data, Cloud And Carrier —
Anytime, Anywhere.
TRI-TEC helps Washington businesses, schools and non profit organizations select, design, implement and manage technology solutions for success. Increase efficiency, reduce expenses and improve responsiveness with TRI-TEC. Learn more about businesses we've helped.
Are You Ready To Get More From Your Business Phone Investment?
Our Telecommunications Systems Clients experience better service, solutions and support now. Engage TRI-TEC on your project.